This article may contain affiliate links. Please read full disclosure for more information.
1.CLEANS WHITE SNEAKERS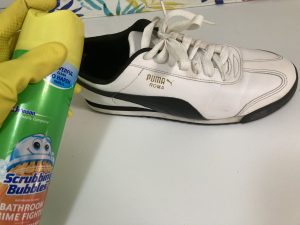 Dirty white sneakers can look really ugly. No one wishes to wear sneakers that look like this. It can be really hard to get rid of this dirtiness.
So if you want to clean your shoes with ease all you need to do is spray the scrubbing bubbles on the dirty area of the shoe then let it soak for 10 minutes then use, a soft damp cloth to wipe the shoes.
This will make your shoes look clean and white again.
.
2.USE IT TO CLEAN AND SHINE YOUR TOILET BOWL
If your toilet bowl is looking kinda dirty and you want it to look clean and shiny again, what you need to do is spray the scrubbing bubble all over the bowl then leave it there for about a minute or two.
Then after that use a soft damp cloth or sponge to clean it. This will not only make your toilet bowl look clean but also shiny.
.
3.REMOVE GREASE FROM CABINETS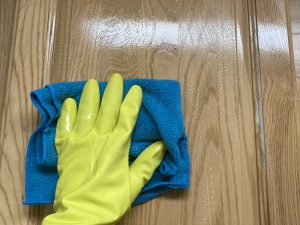 Clean cabinets are something you must have in your kitchen so if you want cleaner cabinets, scrubbing bubbles is also great for that too.
All you need to do is spray some on the cabinets then let it sit there for about five minutes then after that use a cloth to wipe the cabinets.
Your cabinets should be looking better after this. Also just a side tip; if you want your cabinets to look way shinier just put a cork full of baby oil on a cloth and wipe the cabinets.
.
4.removes GREASY fingerprints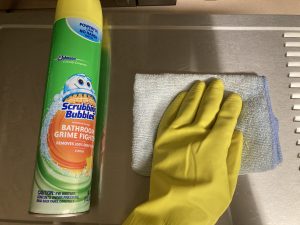 Fingerprints can be anywhere especially on doorknobs handles, mirrors, and many more places. To get rid of them, what you need to do is spray some scrubbing bubbles on where the fingerprints are then wiped with a cloth.
It's best if you let the scrubbing bubbles stay on the area for about 3 minutes before you wipe it.
This will completely remove the fingerprints on the area where it was.
.
5.CLEAN THE REFRIDGERATor
Sometimes inside a dirty refrigerator doesn't only look bad but it can also smell terrible. This is because of all the gunk and stains that are in it.
So if you want to clean your refrigerator properly you should use some scrubbing bubbles on a damp cloth, then wipe the refrigerator.
This should leave you with a better smelling refrigerator.
6. REMOVES STAINS FROM CLOTHES
To get rid of clothing stains using scrubbing bubbles is very easy. All you have to do is spray the scrubbing bubbles on the stained area, and use a brush to scrub it.
After doing this put the clothing in the washer.
The stain will definitely be gone after doing this.
7.USE IT TO CLEAN THE STOVE
All you have to do is spray the scrubbing bubbles on the stove then get a soft damp cloth and wipe the stove. Ta-da now your stove should look clean and shiny.