This article may contain affiliate links. Please read full disclosure for more information.
Take a walk with me into another dimension where wd-40 is no longer just used for rusty hinges and squeaks. In this article, I have listed 12 brilliant and genius ways that you can use wd-40 in your home.
1.TILE CLEANING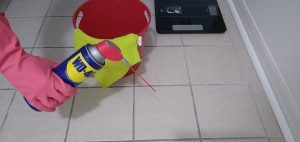 The spray removes nail polish, scuff marks and paint from tile floors, and also help you wipe away dirt from the tiles also. Clean up with soapy water.
You can use this on walls too. Simply spray the wd-40 on the stained area.
After doing this, use a soft rag to wipe the area. You will be surprised to see how wonderful your floor looks.
.
2.ERASE CRAYONS Marks FROM WALLS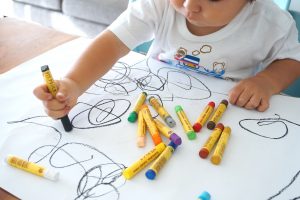 If you have a family with little tattering about in your house, very soon you are going to need something to clean those crayon marks from your walls. If this is the case you will want to get rid of those ugly crayon marks.
Follow this method. All you have to do is spray wd 40 on the wall or floor.
Then scrub the area with a soft sponge. This shouldn't be too hard, as wd-40 would have made the job easier.
.
3.CLEAN CARPET STAINS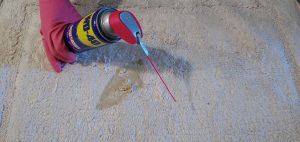 If you have carpet stains it's really an annoying sight to the eyes. Stains can make your carpets look disgustingly dirty.
If you have a visitor the welcoming stains on your carpet are the first things they are going to see, now if you want to get rid of the carpet stains all you have to do is spray the WD 40 on the stain.
Then leave it for 2 minutes, then use a sponge and warm soapy water to clean the carpet.
.
4.FIX  SQUEAKY HINGES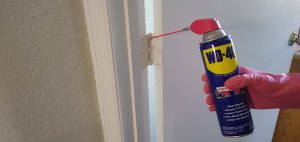 Squeaky hinges can be really irritating sometimes. But getting rid of it is not that hard. As you know wd-40 is the master at removing squeaks from hinges.
All you have to is apply wd 40 and start rotating the hinge back and forth. Do this until the squeaking vanishes.
.
5.GET RID OF STICKY RESIDUE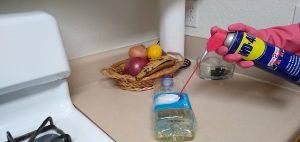 After  Removing a label, you will realize that there is a sticky residue left behind. To get rid of the left behind residue is quite simple and easy to do.
All you have to do is spray the WD 40 on the residue. Then let it rest on the area for 2 minutes. Then wipe the surface with a soft clean cloth.
.
6.PREVENT WASP FROm building  nestS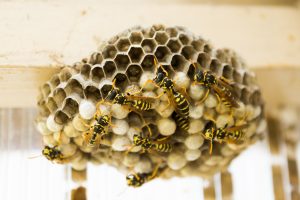 Wasps are dangerous creatures. I would say annoying but that would be too nice of a word to give to them. If you have a wasp issue and you want to prevent them from building nests outside your home just follow this step.
It is simple, just spray some WD 40 where you think the wasps might build their nests, and you will never see them again
.
7.SHINes SILVER VERy well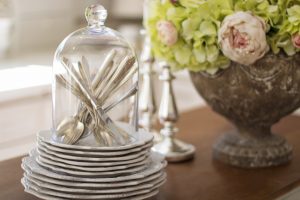 Keeping your silverwares sparkling is the most prized household chore that one could have. If you're having guests over or just doing regular household cleaning and you want to make your silverware shiny.
All you have to do is spray wd-40 then wipe it down gently with a soft lint-free cloth.
.
8.GUM REMOVAl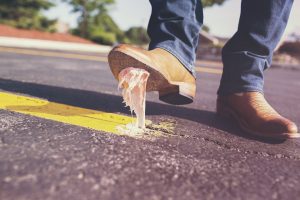 When gum sticks on something, it can get really difficult to remove. To get rid of the gum all you need to do is spray the wd-40 on the gum and the area around the gum.
Then try to scoop it off with a small flat object. With just a second the gum will no longer be there.
.
9.OPEN RUSTY LOCKS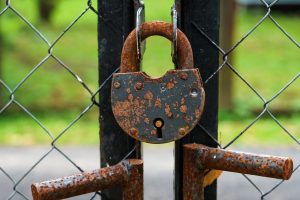 Outdoor locks can get rusty very easily. If your rusty lock isn't working, before thinking of replacing it. Try spraying wd-40 in the lock.
Your old rusty lock will be clicking in and out in no time. If this does not work its time to get a new lock.
.
10.CLEAN YOUR AC UNIT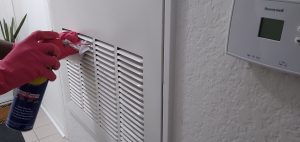 Your AC unit gathers dust over a period of time this can affect the way it functions. To get rid of the dust, all you need to do is this simple hack.
Simply spray wd 40 on the outer vent area then wipe with an old dryer sheet or a sheet of paper towel. spray WD-40 inside the AC unit.
This will guarantee you better effectiveness.
.
11.LOOSEN ZIPPERS THAT ARE STUCK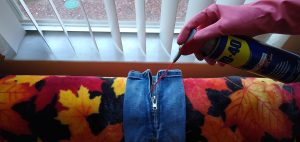 Don't you hate it when your zipper gets stuck? It looks really weird especially when you are out in public, and it's not good if you try to force it up or down because this will cause it to break.
To loosen your zipper what you need to do is spray wd-40 on the zipper.
Try to spray it in every crease of the zipper. Your zipper will be working just fine.
.
12.SHINE SHOES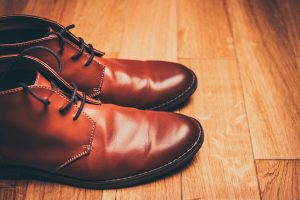 Having clean and shiny shoes is something that everyone should have, especially if they are made from synthetic materials.  Because these shoes get dusty really easily.
Simply apply wd 40 on your shoes and rub it gently with a soft sponge or cloth. When you are through you should be able to see your reflection.
That's how amazing wd-40 is.
13. USE TO REMOVE TOUGH STAINS FROM INSIDE YOUR TOILEt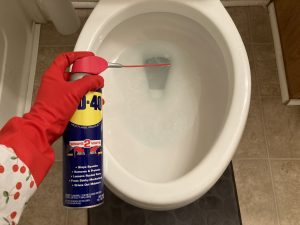 I feel like most of us get grossed out by a nasty toilet. To get rid of the tough stain out of the toilet just do the following. Simply spray the WD-40 on the tough stains and dirt marks.
After doing that use a toilet brush to scrub inside the toilet. Then flush.
Your toilet will look clean and stain-free after doing this.
14. UNCLOG TUB SPOUT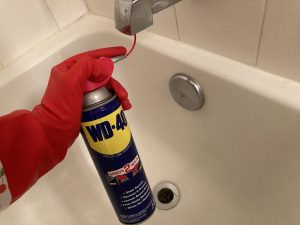 Tub spout can get clogged up easily. It usually takes a while but when it happens it can be really frustrating to deal with. To unclog the tub spot you need to spray the WD-40 inside the tub spout.
15. use it to unclog sink drain
Just spray the wd-40 inside the drain and wait for the magic to happen.
Thank you for stopping by. Please come again soon.