This article may contain affiliate links. Please read full disclosure for more information.
1. VACUUM OR SWEEP YOUR FLOOR VERY OFTEN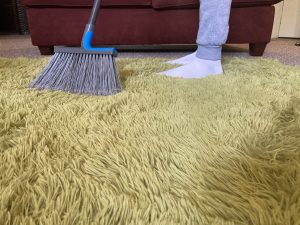 Floors gathers a lot of dust very easily. Especially when you have carpet flooring. I used to remember when I had a lot of dust on my carpet, and all I had to do is the following.
Just sweep or vacuum every room in your house at least once a week.
It's that simple, maybe I was just too lazy to vacuum my home but if you do it often there will hardly be any dust on your floor again.
2.CLEAN THE CORNER OF THE WALLS AROUND THE HOUSE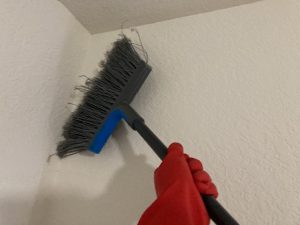 As weird as this may sound, the corner of the walls in your home gathers a lot of dust. To properly get rid of dust in the corner of your walls just do this simple trick.
Get a duster and start dusting every corner of the house. This will help to reduce the amount of dust you have in your home.
And it also won't make your walls hard to look at.
3.REMOVE DUST FROM CURTAINS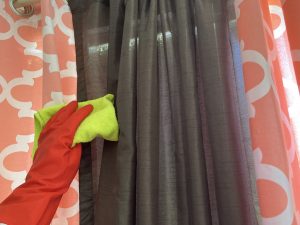 Curtains gather a lot of dust. To get rid of the dust from your curtains, simply do this trick.
You can wash them or use a duster and remove the dust from them.
That's it nothing hard to do.
4.REMOVE DUST FROM CEILING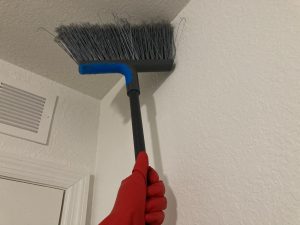 Why ceiling? You may ask. Well, your ceilings gather dust very easily. And we usually avoid cleaning it well; because we hardly look at it.
So to properly clean your ceiling you need to use a broom or vacuum to either suck in the dust or sweep it away.
Your ceiling will be clean and dust-free after doing this.
5.CLEAN CEILING FANS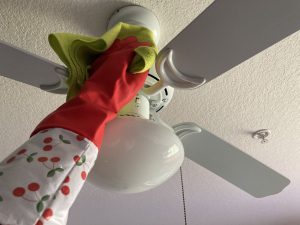 You have to regularly clean ceiling fans or dust will start to gather on them. And when the dust gathers on them and you turn on the fan the dust will get everywhere.
Use a duster or a damp cloth to clean the fan blades.
6.WIPE YOUR FURNITURE OFTEN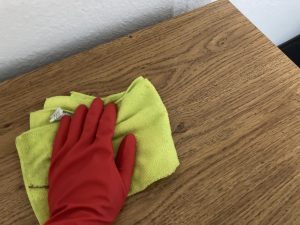 If you ask anyone they will know that furniture gathers the most dust. Because a lot of things go on your furniture. To clean your furniture properly just do this simple trick.
For this one, you can either get a soft cloth or a duster. And start cleaning your furniture. Do this every week.
7.VACUUM YOUR SOFA
It's good to clean your sofa regularly. Because a lot of people sit in it. Sometimes even pets. To clean your sofa properly just do this simple trick.
You can use a small vacuum to clean the dust from the sofa. You can also use a duster to do the job.
8.CLEAN THE CLOSETS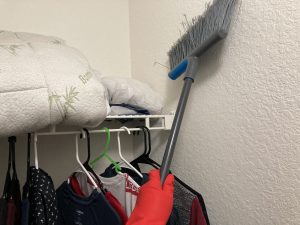 If you don't clean your closets they will gather a lot of dust. I know that cleaning the closets is a boring task. But if you want to get rid of dust from inside of them, you gotta clean it.
You can either use a vacuum or dust the walls with a duster.
I usually use a duster to clean the walls and the vacuum to clean the floor inside the closet.
9.WASH YOUR BED SHEETS OFTEN
If you are someone like me and doesn't like to clean bed linens. For this trick, you can just use something to dust the bed, but to be honest it's not that effective as washing your bed linens.
Doing this can get rid of a lot of dust that was in your room.
10.CLEAN INSIDE YOUR CUPBOARD AND CABINETS OFTEN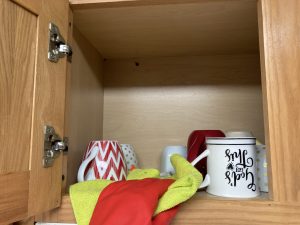 Cabinets and cupboards have a lot of dust in them. If you don't clean your cupboard or cabinets in 2 weeks to 4 weeks you will be surprised to see how much dust will be inside of them.
To get rid of the dust you need to use a duster to clean the inside of the cabinets or cupboard. Its that simple.
11.CLEAN YOUR HOUSE VERY OFTEN
By doing this you will hardly ever see dust in your home again. This includes general cleaning such as vacuuming, washing your bed linens frequently, and any other steps that were in this article.
The only difference is that instead of doing one of these steps, you will be doing them altogether.
Make sure to clean your home on a weekly basis.