This article may contain affiliate links. Please read full disclosure for more information.
1.DIY GLASS CLEANER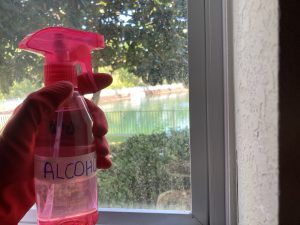 Did you know that you can create your very own DIY glass cleaner just using vinegar and alcohol? If the answer is no, I will show this simple trick. This easy to make.
Just mix 3 tbsp of vinegar mixed with 4 tbsp of rubbing alcohol and put the mixture in a spray bottle with 1/2 cup of water. You now have your very own DIY glass cleaner.
2.CAN BE USED TO CLEAN APPLIANCES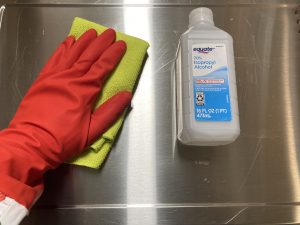 Appliances get dirty very easily. Most times its when the dust starts to build upon them or sometimes its just fingerprints.
To clean your appliances properly you need to do this simple hack. Simply pour some rubbing alcohol in a spray bottle. Then spray the surface of any appliance in your home.
Now use a soft cloth to wipe them. After doing this they will be looking way cleaner than before.
.
3.USE IT TO GET RID OF ANTS
Ants are annoying and pesky creatures. They mess with gardens and if they are outside its hard for your kids to go around and play.
To get rid of them simply spray a mixture of 1/2 cup of vinegar with 1/4 cup of rubbing alcohol on the ants. You can pour this mixture on an anthill, to get rid of them for good.
4.USE IT TO PREVENT PIMPLES
To do this pour a cork full of rubbing alcohol on a cotton ball then gently wipe your face with it. Doing this once a day won't only remove dirt from your face but it will also prevent pimples from popping up.
5.CAN BE USED TO CLEAN KEYBOARDS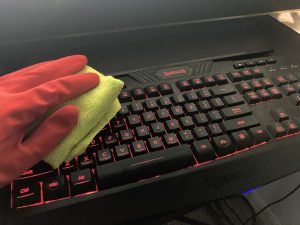 Keyboards can get dirty really easily. To properly sanitize your keyboard you need to get a clean microfibre cloth and put 3 tsp of rubbing alcohol.
Use the microfiber cloth to wipe your keyboard. This will remove any fingerprint that was on it. This will also sanitize it.
6.CAN BE USED AS A HAND SANITIZER SUBSTITUTE
If you want to make a quick and easy hand sanitizer. You will need to do the following. Get a small spray bottle container. And fill it up with rubbing alcohol.
You can now spray your hands on the go if you want to clean it.